WHO WE ARE
Waterhouse is a trusted importer of high-quality water pumps and garden products, offering a comprehensive range of eco efficient and water solution products. Waterhouse has weathered triumphs and trials over the years, growing into a business that exudes its own life and energy. Our products have stood the test of time and we sell them with confidence, backed by exceptional customer service.
We take pride in supplying a vast network of customers throughout Southern Africa, including chain stores, garden centers, pump shops, hardware stores, online marketplaces, and specialized industries. At Waterhouse, we embrace old-school morals, values, and business ethics, while also embracing new-school innovation. We count our blessings, and look forward to growing from strength to strength in the years to come.
Our People
Waterhouse's team is built around a culture of integrity, high energy, transparency, and – most importantly – customer service.
Shawn Soal, CEO
Shawn has over two decades of experience in the industry, having started his importing career in 2002 as a partner at Waterhouse Pump Company Ltd. In 2008, he demonstrated his leadership skills by buying out his partners and starting his own Water Pump Importing business, Waterhouse, with a hand-picked group of colleagues. As a strategic leader, Shawn brings his considerable client liaison experience to every tactical decision in Waterhouse's stock process. He is passionate about pursuing a focused, high-quality product importing business that meets the unique needs of every customer. Shawn is a devoted family man, raising three beautiful daughters. In his free time, he enjoys hitting the pavement as an avid road runner and channelling his creative side as an artist in disguise. Waterhouse is proud to have Shawn leading our team and driving our business forward with his vision and expertise.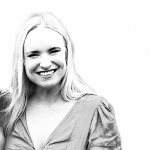 Chelcea Soal, General Manager
Waterhouse is proud to have Chelcea Soal at the helm of Strategy and Operations. With a Post Graduate Degree in Business Administration and active EXCO member in the South African Nursery Association, Chelcea brings a fresh, insightful perspective to the table. Her exceptional people skills, diligence, and energy make her a valuable asset to the Waterhouse team. In 2018, Chelcea was appointed as a Director, further solidifying her commitment to the company's growth and success. Her ambition is to elevate the importance of strategy in today's business landscape and lead the market with innovative and strategic ideas. When not strategizing, Chelcea enjoys staying active as an avid padel player, gym enthusiast, and Toastmaster.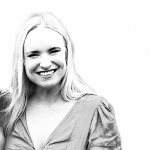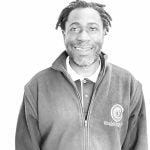 Thompson Nemuremelani, Logistics Manager
Having worked in the logistics field for 20 years, Thompson has a deep understanding of the supply chain process and knows how to deliver results efficiently and effectively. Thompson's leadership skills have been instrumental in the smooth running of our operations, ensuring that our products are delivered on time and in excellent condition.
Thompson is an analytical thinker with a keen eye for detail, who is always looking for ways to streamline processes and improve overall efficiency. With a dedication to exceptional customer service, Thompson is always striving to exceed expectations and create a positive experience for our clients.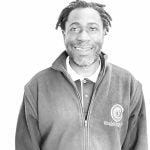 Christopher Weber, Sales Manager
Chris is Waterhouse's dynamic Sales Manager, whose expertise and passion for sales have elevated Waterhouse to new heights. With over 6 years of experience in sales and management, Chris brings a wealth of knowledge and expertise to the table. Chris is committed to delivering the highest level of service to clients and building long-term partnerships that drive success for all parties. Beyond his professional achievements, Chris enjoys planning his next travel adventure and his dogs.
Concilia Sizba, Merchandise Controller
Introducing our Merchandise Controller, Concilia, a highly organized and detail-oriented professional with a passion for ensuring the smooth and efficient operation of Waterhouse's merchandise processes. With years of experience in inventory management, product ordering, and supply chain logistics, Concilia brings a wealth of expertise to the table, ensuring our clients receive only the highest quality products at the right time and at the right price. With a keen eye for detail and a talent for strategic planning, Concilia ensures our merchandise department runs like clockwork, enabling us to provide an unparalleled level of service to our valued customers.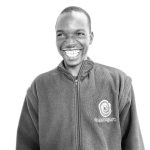 Mike Mwandira, Stock Controller
Mike has been an invaluable member of the Waterhouse team for just short of a decade. With a sharp eye for detail and a passion for ensuring the smooth running of our stock process, Mike has played an integral role in the growth and success of our business. Mike is dedicated to ensuring that our customers receive only the best products and service. When he's not busy overseeing the logistics of our stock process, Mike enjoys installing ponds and fountains for our happy clients.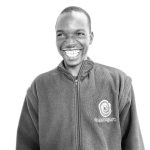 Xolani Mbatha, Logistics Support
Xolani brings an energy the office needs! In addition to this contagious energy, Xolani brings expertise in logistics, supply chain optimization, and a proven track record of success. Xolani's arrival strengthens our logistics team, ensuring smoother supply chain operations and greater success for our organization.
Lauren Bird, Online Business Coordinator
We are delighted to introduce Lauren Bird, who has recently joined our organization as our new Online Business Coordinator. Lauren's expertise in e-commerce, coupled with her exceptional skills in marketing and administration, make her an invaluable addition to our team. Her dedication, experience, and commitment to excellence align perfectly with our company values.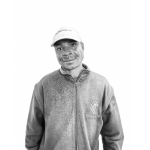 Lovemore Milo, Dispatch Support
Lovemore's role as a Dispatch Support specialist is pivotal in the seamless delivery of our products to our valued customers. He is responsible for coordinating, tracking, and ensuring the timely dispatch of our goods. His meticulous attention to detail and ability to manage high volumes of logistics data make him an invaluable asset to our team.
Morne De Bruin, Regional Sales Rep
We are pleased to introduce Morne De Bruin as one of our Regional Sales Representatives. Morne's role is to drive sales growth and cultivate strong customer relationships within our designated regional markets.
Morne brings a wealth of experience in sales and a deep understanding of our industry, making him an excellent fit for this role. We value his expertise and his contribution to our regional sales objectives.
Christo Van Der Westhuizen, Regional Sales Rep
We are delighted to introduce Christo, who is on the team as as a Regional Sales Representative. In this role, Christo focuses on expanding our sales efforts within our designated regional markets, building relationships, and driving growth.